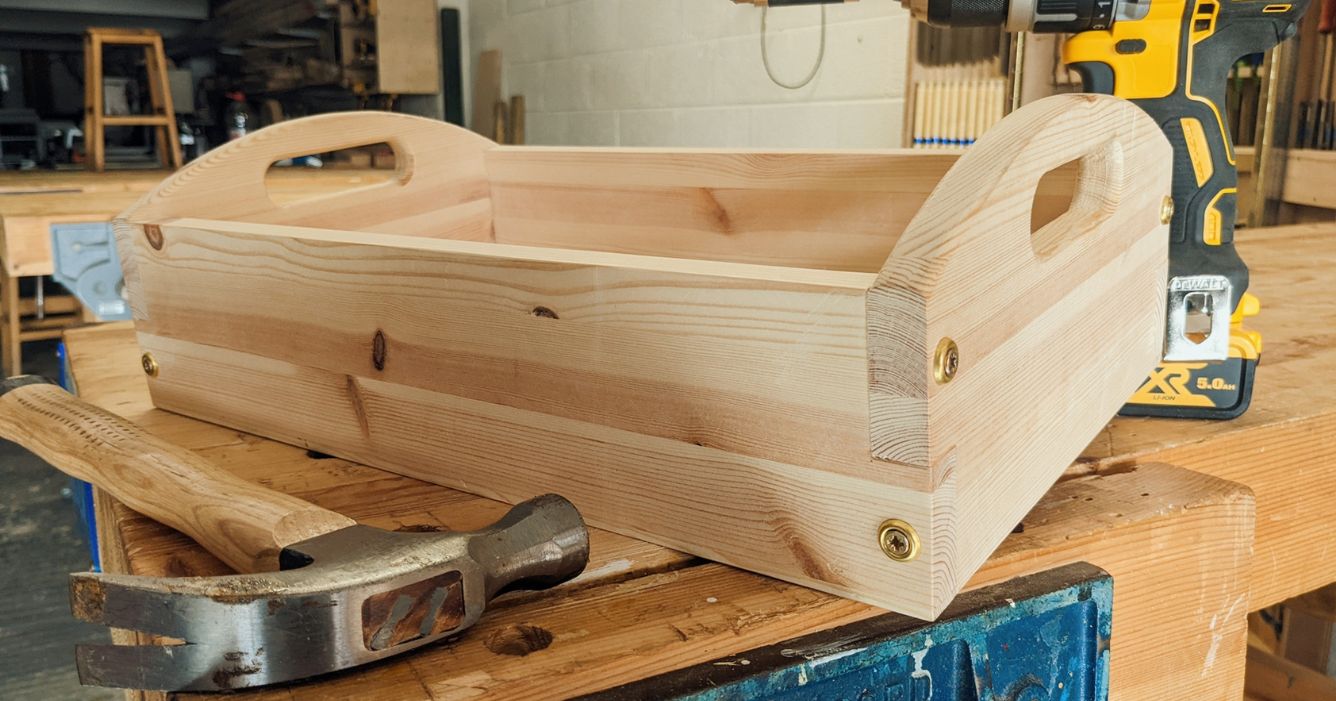 Wood Skills 2 – 6 Week Course October (Ongoing)
Build your confidence, knowledge and skills in this Wood Skills 2 Course.
Learn to be confident to safely use the chop saw, bandsaw, jigsaw, drill press and other power tools.
Course project will be to build a Tray using all of the above tools.
Materials, tools and safety gear provided.
Our Wood Skills 2 course introduces new machinery whilst also developing on your machine and wood handling skills learned in Wood Skills 1. You could also attend this course if you have some existing wood working skills.

On this course the project will be to make and build a robust and practical tray.

During this course you will learn how to safely and effectively use a Chop Saw, Bandsaw, Jigsaw, Drill Press, Sander, Router and other Power Tools.  As you go along you will build your confidence and abilities in handling wood and creating a really practical  piece.

Once you have built your dream tray, you'll take it home with you. How you want to use your own 'I made this' keepsake is up to you – you could play butler handing around dry martinis before booming out 'dinner is served' or serve breakfast in bed to your loved one.

We are fully inclusive and all skill levels (18+) are welcome, however, please note that this course requires hand-eyecoordination and the ability to follow precise instructions with regards to safety.

Suitable for those comfortable with basic wood skills, this workshop is designed to build on more intermediate woodworking skills.

Purchasing as a gift ? Just include the name of the person attending in the order notes. You can also download a printable voucher here
What's Next? – Take our next wood skills Course in January 2023: Book Now 

What to wear
Avoid wearing loose clothing and jewellery and don't forget to tie back long hair. Closed toe shoes are required on all of our workshop floors.
Personal Protective Equipment (PPE)
PPE will be provided by benchspace for all courses that require it. It must be worn as directed.
Please read our terms and conditions here before booking.
Any questions? Email hello@benchspacecork.ie