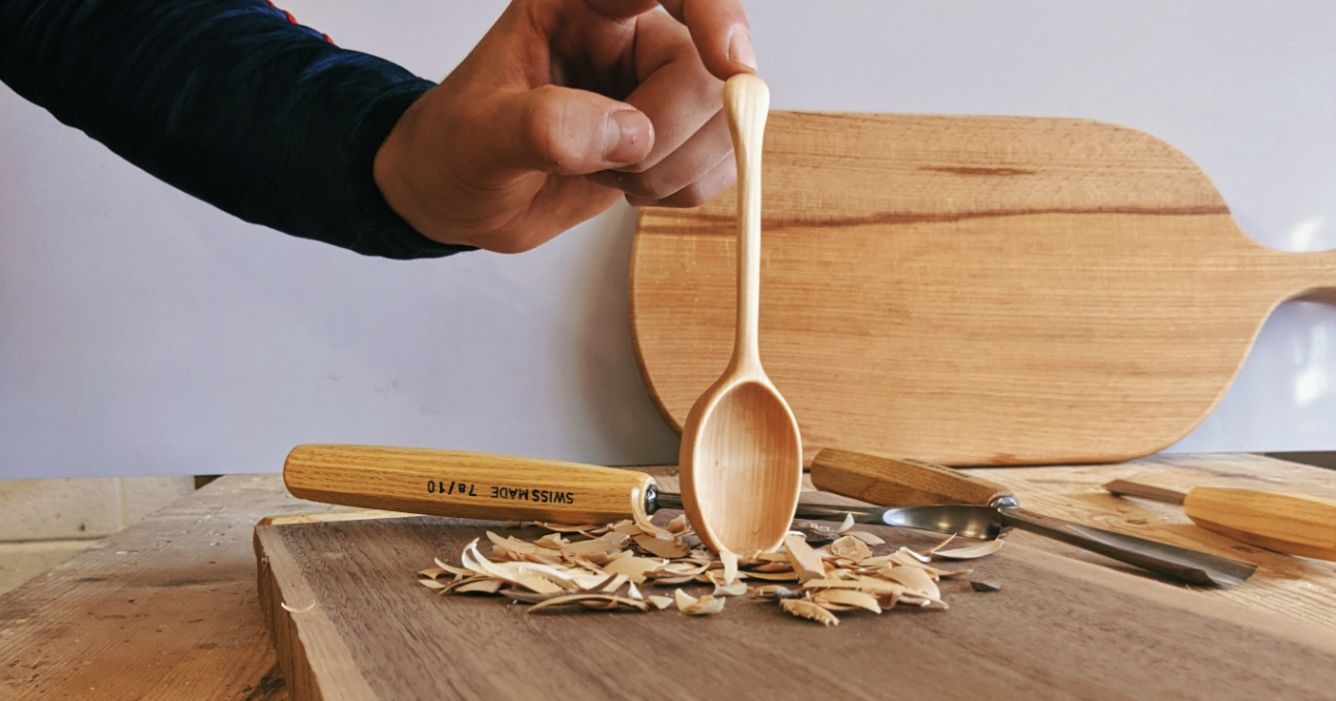 Spoon Carving Workshop March
We use spoons everyday and usually give them little thought.
They come in all shapes and sizes. So why don't you step into a slower pace, focus on the art of spoon carving and carve yourself a spoon for your coffee beans, or porridge oats, or as a gift.
Make a beautiful spoon of your own to take home.
Learn the steps and techniques used to carve a fresh piece of wood into a spoon using hand tools.

Beginner level class, no previous experience needed
You'll not only learn a new skill to take away, but also your very own hand carved spoon to take home and use for your coffee grounds, take on your next hike or just to say 'I made this!'.

Tutor Tom Sheehan will guide you through the steps and techniques used to carve a block of wood into a wooden spoon using a type of carving called whittling. The main focus will be on the tools and the skills around using them safely and efficiently, giving you the skills and confidence to start your own carving journey.

All skill levels (18+) are welcome, however, please note that this course requires hand-eye coordination and the ability to follow precise instructions with regards to safety.

Suitable for beginners, this workshop is designed to provide you with a strong foundation to create all sorts of carved objects.

Please read our terms and conditions here before booking.

Any questions? Email hello@benchspacecork.ie