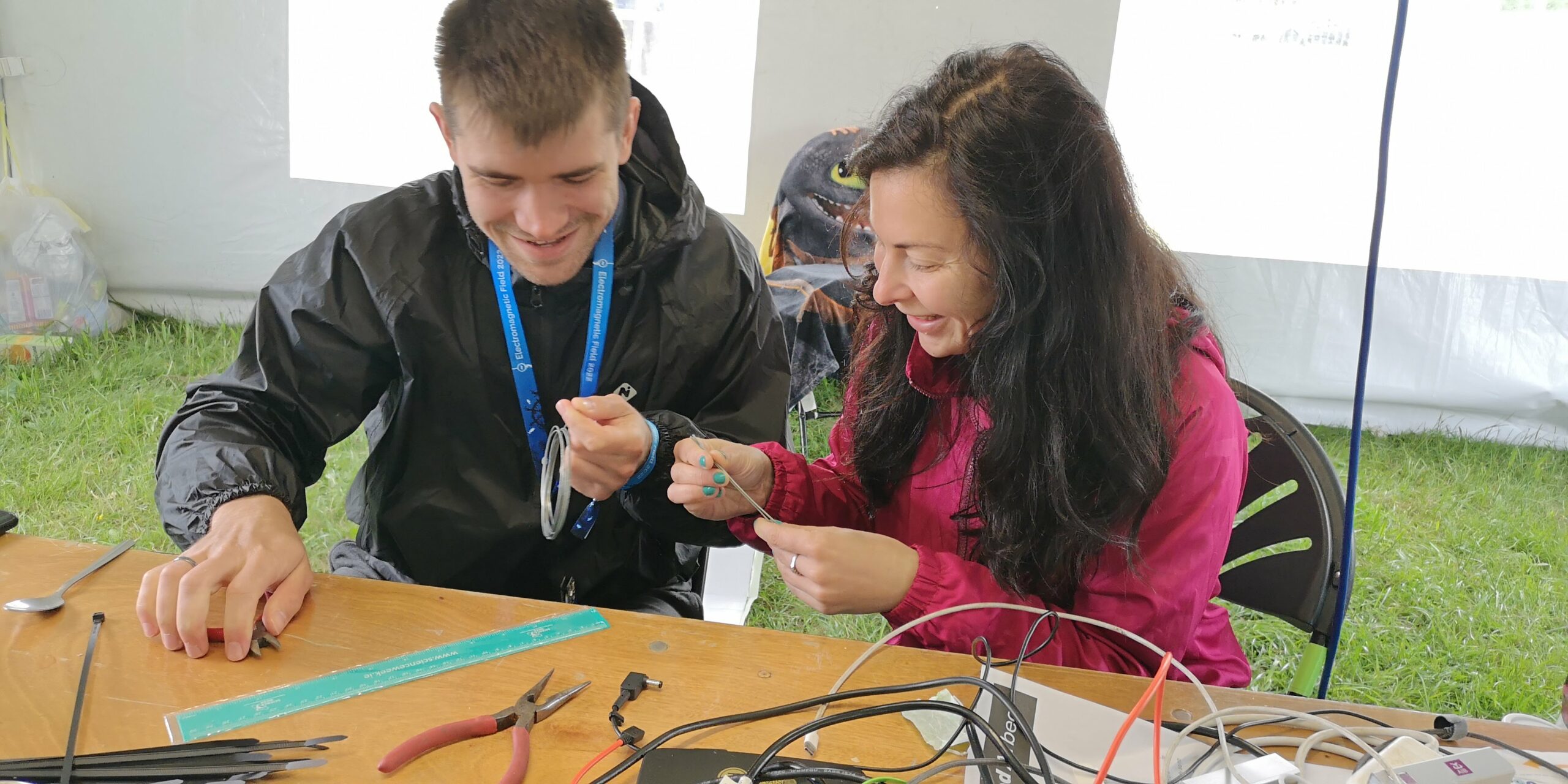 Build Your Own Satellite Ground Station
About TinyGS: TinyGS is an open community-run network of Ground Stations distributed around the world to receive and operate LoRa satellites, weather probes and other flying objects, using cheap and versatile modules. With a TinyGS ground station, you can receive data from a variety of sources, such as CubeSats.
What You'll Learn: During the workshop, you'll learn how to build and program a TinyGS ground station and a quarter-wave ground plane antenna. No prior experience is required, and we'll provide all the necessary materials, tools, and equipment to guide you through the process.
Materials Provided: All necessary materials, tools, and equipment will be provided for the workshop, including a quarter-wave ground plane antenna kit, a TinyGS base station kit, and a USB cable. You don't need to bring anything except a WiFi device(computer or phone) configure and create a Telegram account.
At the end of the workshop, you'll take home your very own TinyGS ground station and antenna. You'll be able to use your ground station to receive data from satellites and other flying objects and explore the fascinating world of space and radio. If you have any questions or want to continue learning after the workshop, we're here to help.
Bio: Jeffrey Roe is a highly skilled software/hardware engineer with a passion for creating unique and innovative projects. In his free time, he loves to experiment with bubble machines, bone conduction technology, IoT devices, and anything that involves LEDs. As a firm believer in the power of making and creativity, Jeffrey co-runs Dublin Maker, an annual festival that showcases the best of the maker community. He is also heavily involved with Tog, Dublin's Hackerspace, which provides a collaborative environment for people to work on their projects. Jeffrey is currently the chair of the electronics and computing division of Engineers Ireland. He is also an amateur radio enthusiast, constantly exploring new ways to integrate technology into his projects.
Terms and Conditions

Please read our terms and conditions here before booking.
Any questions? Email hello@benchspacecork.ie