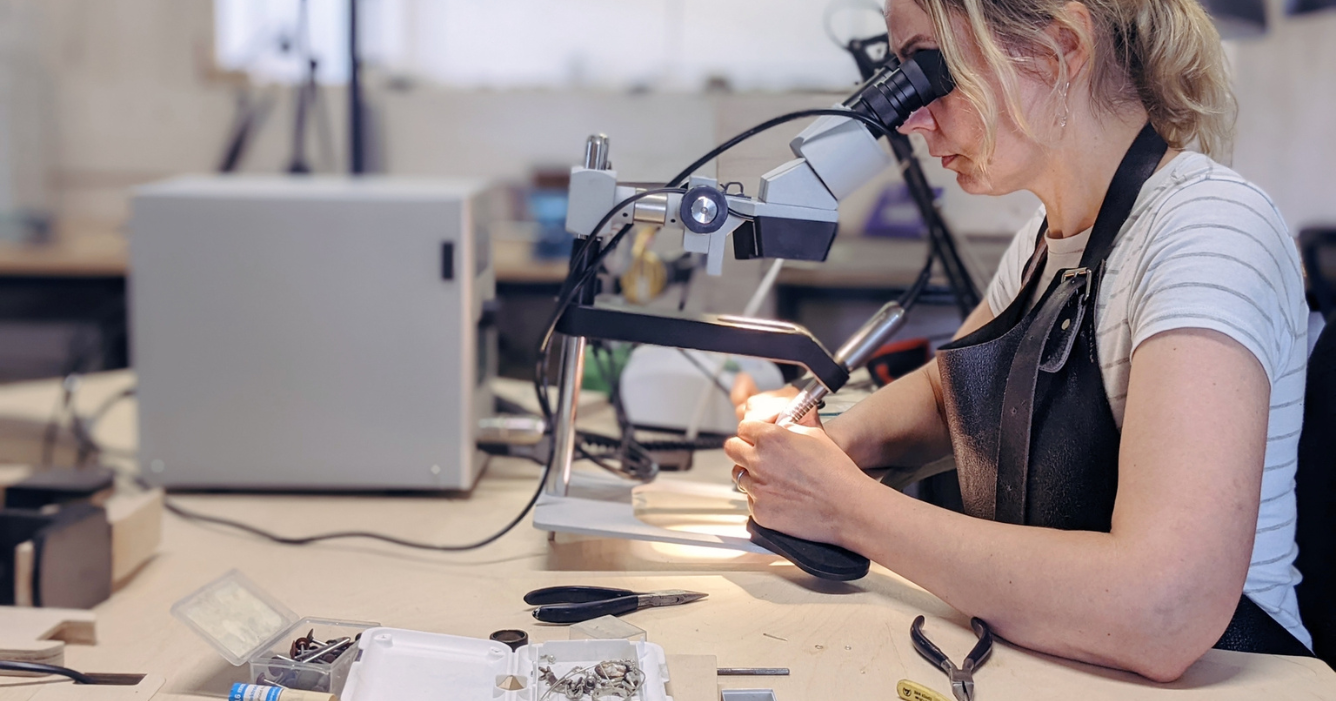 PUK Welder Masterclass – 9 June


For jewellers, certain tools come along that help us in our daily workflow that enables us to work quicker and smarter. Enter the Lampert PUK Welder.



The PUK Welder has applications across each stage of jewellery production, repair and restoration. 





Precision welding technology has revolutionized the fabrication process for jewellers and metalsmiths. Now, with this piece of kit, you can just hold parts together and weld them into position.





The welding is done under a microscope, so accuracy and details are incredible. Unlike soldering, welding can happen right next to stones or other heat sensitive materials, making some designs that were previously impossible, and repairs that would have been a nightmare, a quick and easy reality.



What you'll learn:

Tutor, Goldsmith Gregory Lafford will demonstrate the basic principles of welding and explain how they relate to your specific work/area of the trade. You will get hands-on practice on the PUK and leave with an amazing new understanding of this piece of kit and how it can help you with your work process.  Each Masterclass booking comes with 1 FREE 3-HOUR PUK Welder Session* 



Small Masterclass size of 2 people. Three 2-hour long sessions are offered on this day - pick which one suits you. 





We recommend you bring work at various stages of production.  If you would like specific work demoed in gold/platinum it would be helpful for you to bring gold/platinum wire with you.





If anyone attending has specific questions ahead of booking please email 

hello@benchspacecork.ie



Students should bring:



Work at various stages of production. 



About the Precision 5.1 PUK Welder

The Lampert PUK is a precision welding device that is based on TIG welding technology. It generates an electric arc (also known as plasma) for a brief moment, which generates a welding point. Working with the PUK is very easy: You look at the electrode through a microscope equipped with an eye protection filter, and introduce the workpieces to the electrode by hand.

*1 Free 3-HOUR PUK Welder Session Terms - Bookable Mon-Fri, 8am-6pm. Other days and times may be considered on a case by case basis. Must be used within 1 month of successfully completing the Masterclass. Users can only use tools and equipment they have been signed off on, in this case the PUK Welder.

Sold out!