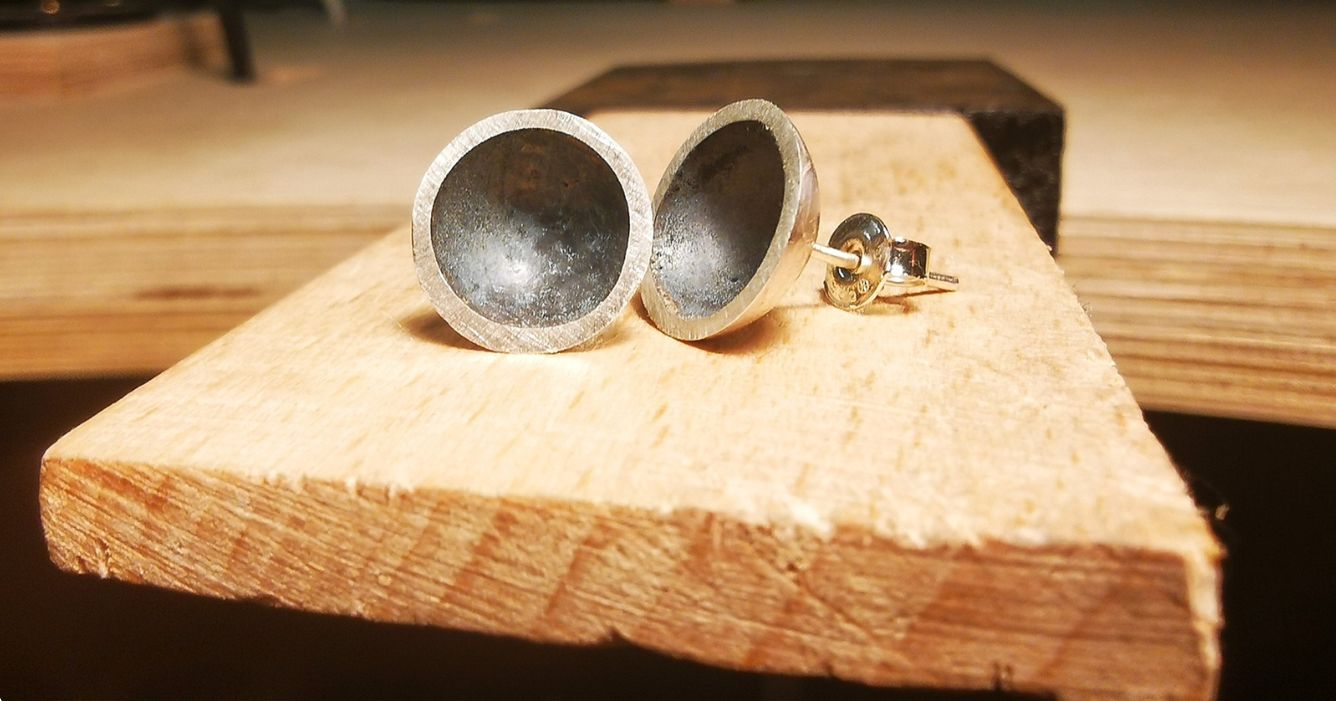 Make Domed Stud Silver Earrings – Thursday 8 Dec
Spend an evening getting creative and jewellery making.  Learn how to make domed stud silver earrings with this 3 hour workshop.


We will explore fundamental jewellery making skills and you will come away with an amazing end product.





We will take you through this exciting process step by step until you've made your very own pair of stud earrings.





Materials are included in the cost of the workshop and no experience is necessary.



You'll learn:



How to anneal silver with a torch forming into a dome using a doming block





How to solder silver on earring posts





How to create contrast finishes using silver oxidizing liquid





At the end of the workshop you will be able to take home a shiny pair of silver stud earrings 



Thing to Remember:



All specialist equipment and materials will be provided.





Wear shoes with a covered toe.





If you need glasses for close up work, don't forget to bring those.





Please bring a hair tie if you have long hair and don't wear your best clothes. 


Terms and Conditions
If you cancel your class booking at least 14 days in advance of the class, you will receive a full refund, minus the booking fees (€3).
If you cancel within 5 - 13 days of the class you will receive a 50% refund. Cancellations made less than 5 days before the class date will not be refunded. Class no-shows also cannot be refunded.
Cancellations by benchspace
Some of our classes require a minimum number of participants to run. We will notify you 48 hours before the class if enrolment does not reach this minimum. We will attempt to reschedule all cancelled classes. If you cannot attend the rescheduled class, you will be issued a full refund.

Any questions? Email hello@benchspacecork.ie