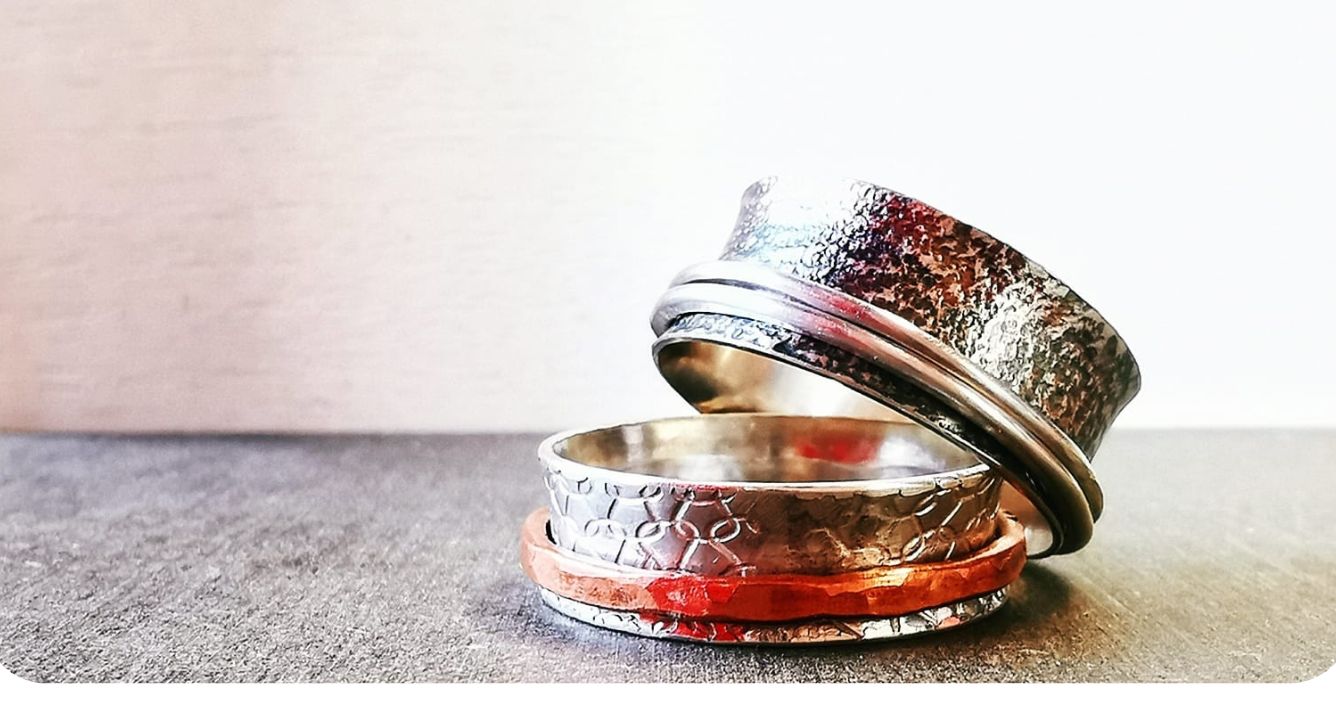 Make A Silver Spinner Ring Saturday Afternoon
Materials are included in the cost of the workshop and no experience is necessary.





all skill levels (18+) are welcome



You'll learn:
Rolling mill use and techniques

Annealing metal

Using the pickle bath

Forming and manipulation of metal using mandrel

Filing and sanding edge

Pendant Drill

Technique to flute the edges keeping the spinners in place
Thing to Remember:



All specialist equipment and materials will be provided.





Wear shoes with a covered toe.





If you need glasses for close up work, don't forget to bring those.





Please bring a hair tie if you have long hair and don't wear your best clothes. 


Terms and Conditions

Please read our terms and conditions here before booking.
Any questions? Email hello@benchspacecork.ie