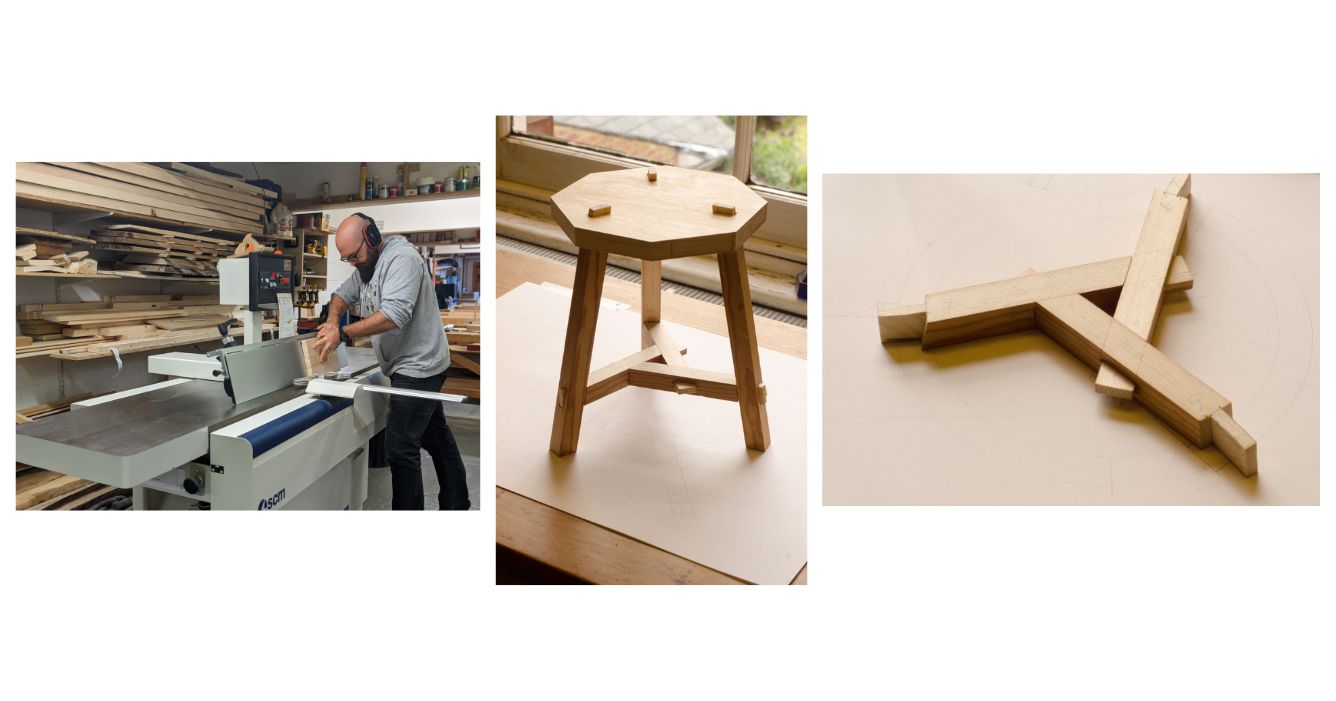 Machine Making, Mondays 10 Week course

Have you always wanted to learn how to use the bigger woodwork machines but didn't know where to start? This 10 week course gets you familiar with these beauties  and takes you through the relevant steps to safe machine procedures. 

By the end of this course you will have gained valuable skills and knowledge needed to get you started on preparing your own wood for your own projects or pieces of furniture.
Small class size: Due to the nature of the machines being used, the course is limited to 6 places to allow for each student to get enough time and attention with the machine and tutor.

You'll be assigned a project of making a Stool that Tutor Rod Allen will step you through making using the below machines.
Table Saw

Surfacer

Thicknesser/Planer

Bandsaw

Morticer

Panel saw

Mitre saw
Please note it is necessary for you to have some knowledge and woodwork experience in order to enroll on this course (if you have not previously done an evening course with benchspace then please contact hello@benchspacecork.ie before booking, outlining your previous experience.


Please read our terms and conditions here before booking.

Any questions? Email hello@benchspacecork.ie