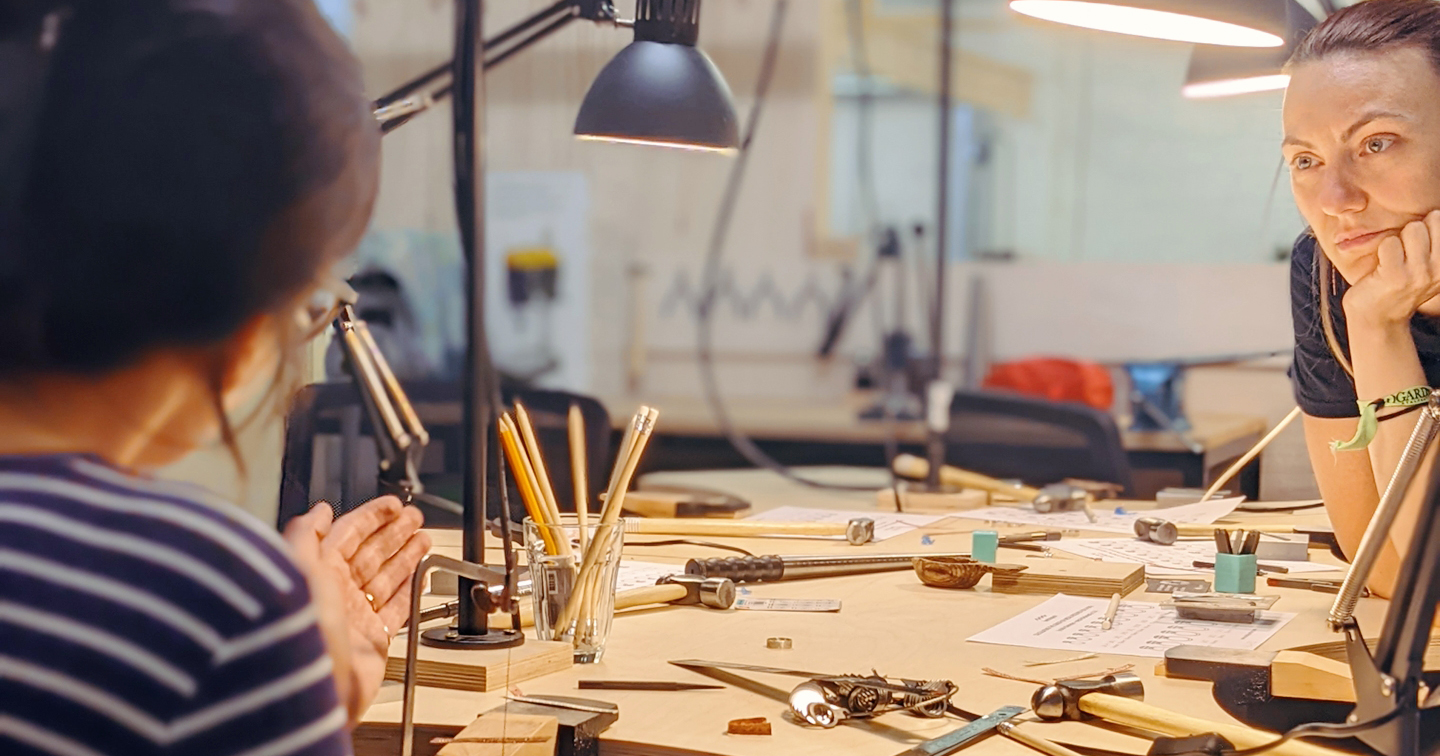 Silver Jewellery Design & Make Course
Have you ever dreamed of making your own jewellery designs, well now you can ! Join us to design and make your own unique silver jewellery.
We begin by finding a source and developing ideas with a sketchbook. Explore the different design elements and learn technical skills through mini projects, then create a final piece of jewellery completely designed and made by you.

Price includes use of tools, price of base materials and an allocation of sterling silver for your pieces. 



You'll learn:



How to wire forming, sawing, doming and forming metal





How to anneal, solder and rivet





How to texture metal using hammers and rolling mill





How to develop design knowledge





At the end of the course you will be able to take home your own jewellery masterpiece creation.



Thing to Remember:



All specialist equipment and materials will be provided.





Wear shoes with a covered toe.





If you need glasses for close up work, don't forget to bring those.





Please bring a hair tie if you have long hair and don't wear your best clothes. 


Terms and Conditions
If you cancel your class booking at least 14 days in advance of the class, you will receive a full refund, minus the booking fees (€3).
If you cancel within 5 - 13 days of the class you will receive a 50% refund. Cancellations made less than 5 days before the class date will not be refunded. Class no-shows also cannot be refunded.
Cancellations by benchspace
Some of our classes require a minimum number of participants to run. We will notify you 48 hours before the class if enrolment does not reach this minimum. We will attempt to reschedule all cancelled classes. If you cannot attend the rescheduled class, you will be issued a full refund.

Any questions? Email hello@benchspacecork.ie