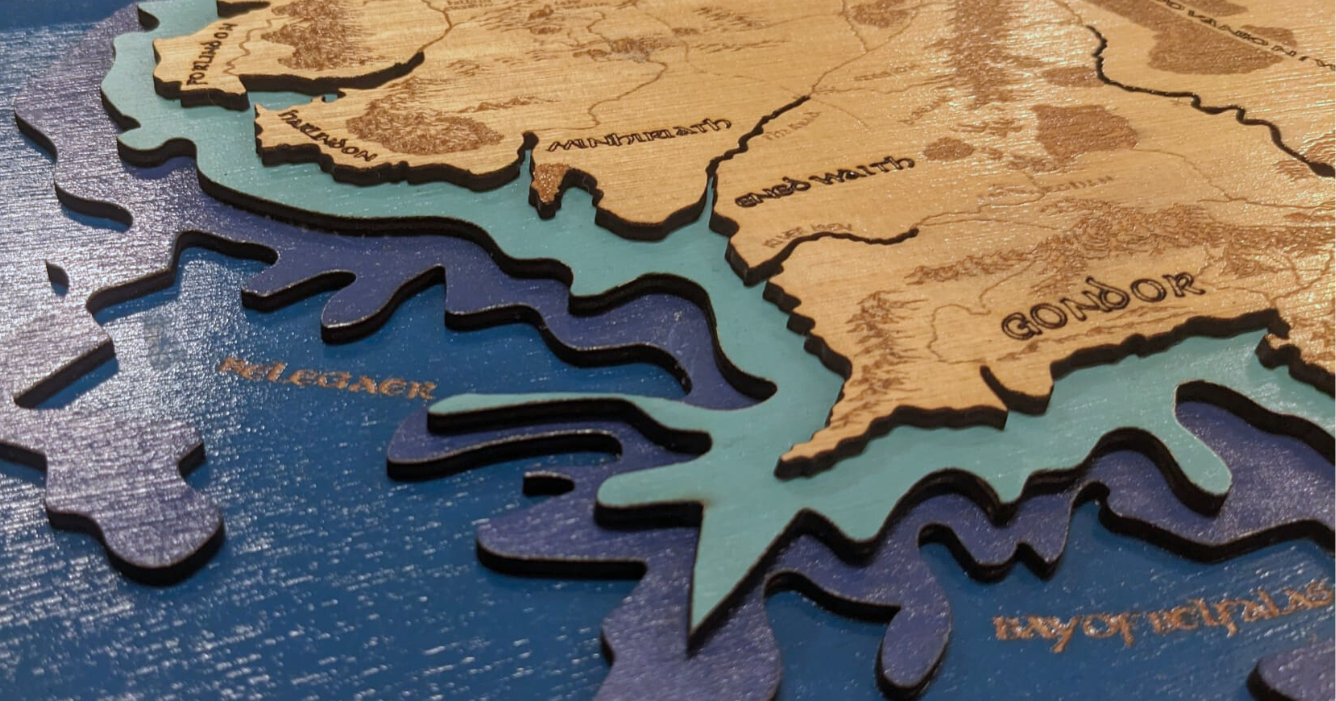 Intro to Inkscape: Design Work for Laser Cutting
Target Audience
Are you new to lasers and want to find out what you can make?
Or, have you already done the Intro to Lasers Course and want to unlock your potential to design, alter and prepare files for Laser Cutting + Engraving? Then this course is for you and will cover everything you need to get started.

- If you are totally new to laser cutting and engraving, this course is a great way to assess the possibilities of lasers. Learn the type of work and projects that you can do. No prior knowledge of laser cutting/engraving is required.

- If you have already done our Intro to Laser Cutting course, this course will expand your ability to customise, alter and create designs for laser cutting and engraving using Inkscape.

Whether you simply want to customise a door sign with a name, make coasters with a complicated motif, or create your own original designs, this course will provide the basics of using Inkscape.

Please bring you own laptop with Inkscape version 1.3 installed, and a mouse.



The course is divided into two sections:



Day 1: Inkscape basics deep dive.
Day 2: Inkscape deep dive continued, In-class Exercises, Laser cutting demo.
Course Details
This course will cover a range of topics and techniques in Inkscape, leading to the in-class creation of several real, laser-ready projects. Course participants will follow the demonstrator with each topic and have the skills to make their own project by the end of the second day. Classes are kept small to allow for one-to-one assistance.

Participants will be provided with:
1. benchspace Intro to Inkscape Manual (hardcopy).
2. Intro to Inkscape folder (on a memory key, to copy to their own laptop), containing the benchspace Inkscape Template, and several files required for exercises.

The following topics are covered:
- why lasers don't care about stroke and fill
- the ins and outs of creating lines, shapes and letters
- manipulating paths: move, rotate, scale
- adding, subtracting and dividing paths
- manipulating multiple paths: snapping, aligning, grouping and combining.
- Inkscape Path Effects and why we like (some of) them
- Fillet and chamfer
- How to work with downloaded files
- in-class exercises on commonly used techniques: text and motif fusion to wood.
- Printing/ cutting demos for practical applications.

NB If these terms are unfamiliar to you, you will gain a solid understanding by the end of the course

On day 2 of this course, a demo will demonstrate the practical applications of designing with Inkscape.

Please note: This is not an Intro Laser Cutting/ Engraving course, but it lays a solid foundation for it. If you have already done the Laser Cutting course, this will provide you with skills to expand your laser project.

Sister course to Intro to Laser Cutting.

Preparations
Please bring you own laptop with Inkscape version 1.3 installed, and a mouse. A laptop and mouse are absolutely necessary for this course. 

A sense of excitement about cutting designs in wood with just light is not required, but greatly appreciated.

We spotlight Inkscape specifically because it's a free programme with low financial barrier with a broad range of design options.
Basic computer literacy skills essential for a meaningful experience
Please read our terms and conditions here before booking.

INSTALLMENT OPTIONS


Can't pay the full amount up front?
Installment payment plans are available for Courses. Please email hello@benchspacecork.ie to book via installments.
Any questions? Email hello@benchspacecork.ie