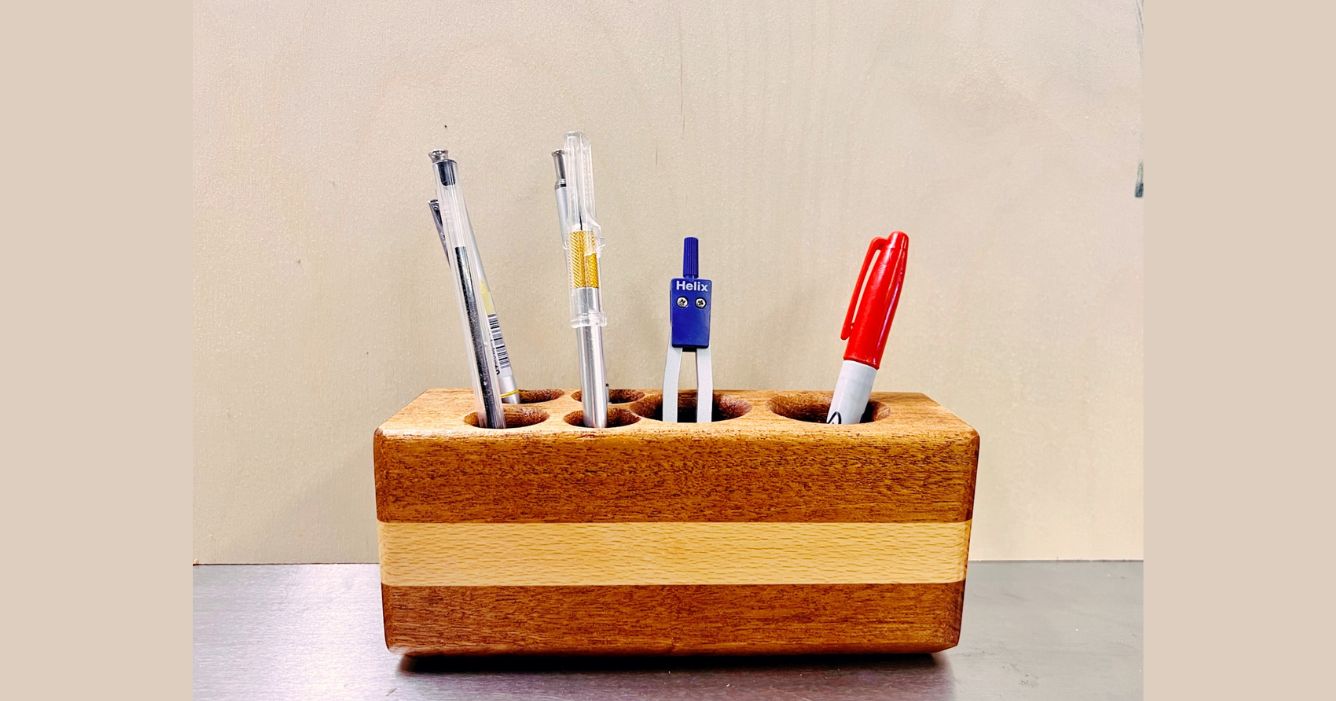 benchspace Bites – Make your own Desk Organiser
Benchspace Bites are short introductory sessions for beginners where you can make your very own piece in a single class.  Set your desk straight and join us for this hands-on making session where we'll step you through making a Desk Organiser made from our locally sourced Irish hardwood. 

In this beginners' woodworking class, participants will have the opportunity to learn the basics of woodworking while building a desk organizer. The class is designed for individuals with little to no woodworking experience but who have an interest in acquiring practical skills in this craft. You will be introduced to essential woodworking tools, their uses, and safety precautions. The instructor will guide you through the process of shaping and assembling the components of the desk organizer.
What to wear

Avoid wearing loose clothing and jewellery and don't forget to tie back long hair. Closed toe shoes are required on all of our workshop floors.

Personal Protective Equipment (PPE)

PPE will be provided by benchspace for all courses that require it. It must be worn as directed.

Please read our terms and conditions here before booking.

Any questions? Email hello@benchspacecork.ie