The Big New Saw
We are delighted to announce the arrival of a large format panel saw at the workshop. A very generous supporter has loaned us this machine until we acquire our own, and we'd like to thank them very much for making it available to us.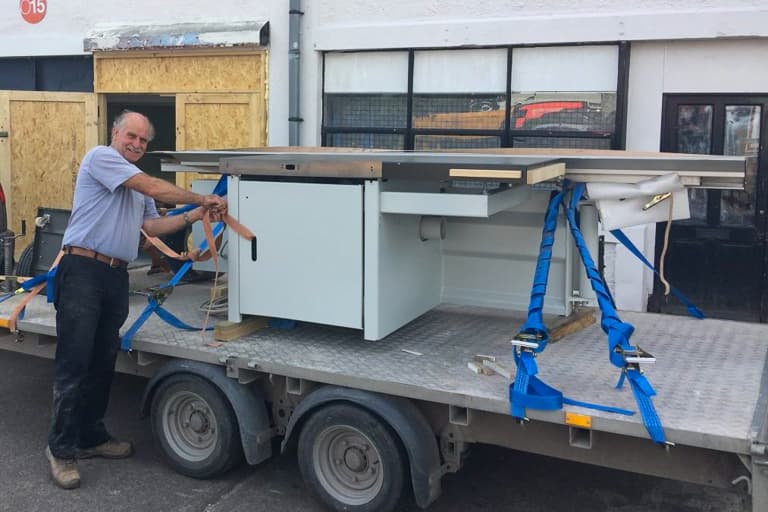 For the woodworker enthusiasts (apologies to everyone else), this is a Robland Sigma 3200, a 5HP saw with scoring unit and a 3.2m sliding carriage. It has a cast table, wide outfeed and support tables, and a crosscut of 1300mm. The scoring unit and sliding carriage makes it especially suitable for sheet material such as plywood, veneered MDF, chipboard and also plastics such as cast acrylic. It is also suitable for ripping and crosscutting of solid wood. It has two stops on the crosscut fence and a separate mitre fence for -45 to +45 degrees.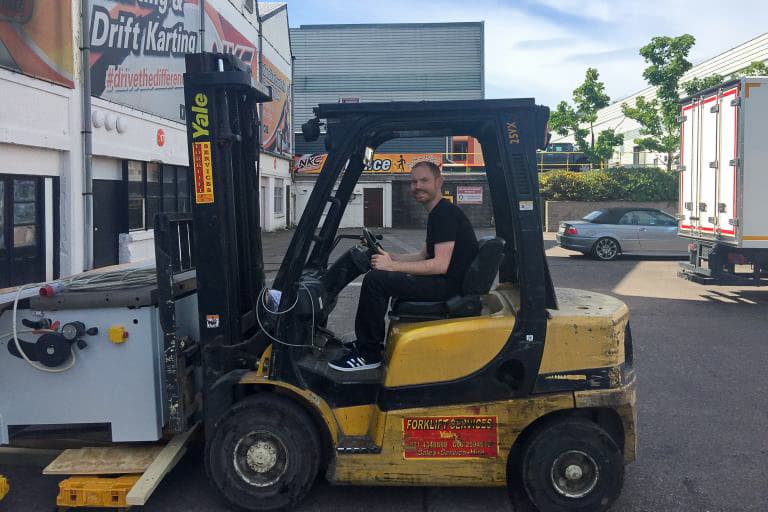 This machine should be commissioned in the next few days and can be booked by members who have completed the necessary safety induction.